CPA (Cost Per Action) marketing is one of the most efficient types of ad placement. Our offers and technical solutions relating to affiliate programs for online shops guarantee that the advertiser will get more orders and clients. Our offers and technical solutions also form an excellent opportunity for webmasters to considerably increase monetization of their sites.
CityAds API: solution that makes publisher's work easier.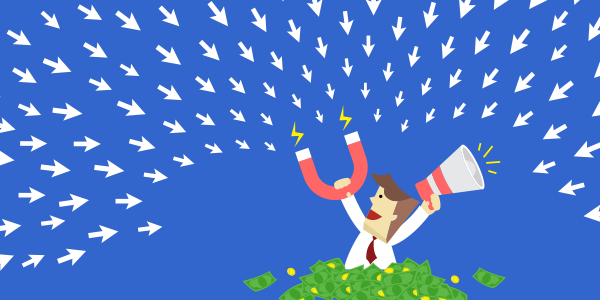 Fast growing market of online trade poses new challenges for its participants. Online shops find it more and more difficult to develop their marketing strategy against the backdrop of dynamically expanding network and to acquire new potential clients. When choosing and cooperating with numerous affiliate online shops, webmasters often encounter technical problems relating to the package of instruments and monitoring of statistics.
CityAds CPA network is the perfect place for advertisers and webmasters to meet. The advertiser can offer its affiliate program to tens of thousands websites at once and drive high-quality traffic from them. These are not clicks and views that are paid for, but only target actions (purchase, order, registration, etc.) on the website. Advertising efficiency is ensured by advanced technologies based on big data, and by wide choice of instruments for attracting traffic.
CityAds provides publishers with hundreds of tried and tested affiliate programs for online shops. Choose the set of affiliate CPA programs that suit you and get commission with no delay. All network participants have access to detailed reports, and any problems and issues that may occur are quickly solved by our technical support specialists.
Thanks to unique CityAds technologies based on big data analysis, CPA-marketing has achieved new level, leaving traditional commodity advertising behind. High-accuracy targeting allows showing ads only to those users who are interested in it and more likely to make a purchase.
Opportunities for advertisers:
advertising on more than 200000 tried and tested websites and in thousands of mobile applications;
high-accuracy targeting provides guaranteed conversion growth up to 60%;
assistance in developing a promotion strategy and preparing ad campaigns in the affiliate network;
average profit growth of 30%;
tracking affiliate network conversion in real time.
Opportunities for publishers:
access to a variety of affiliate programs for online shops and other advertisers from around the world;
daily earnings up to $35 000;
offers in 5 verticals: games, finance, e-commerce, travel, mobile;
wide choice of instruments to drive traffic to the website;
fair payments every two weeks;
transparent statistics.